LUXURY COACH, MINIVAN, CAR WITH DRIVER (NCC)
ARE YOU READY TO RIDE WITH US?
LUXURY RENTAL WITH DRIVER (NCC)
Baroni Autonoleggi has been providing rentals with driver (NCC) for passenger transport for more than 50 years: this extensive experience allows us to understand the dynamics and needs of different types of travel and to offer customers, both business and private, tailor-made chauffeur services.
The modern, large and flexible fleet allows us to provide a professional answer both to those who want to rent a Luxury coach with driver for large groups and long trips and to those who travel in small groups or as a couple for pleasure or for business.
Our trips are also accessible to disabled people because we have equipped our fleet of luxury coaches with a lifting platform and anchoring systems for wheelchairs.
The drivers are professional and experienced to ensure a safe journey. In addition, they speak English, have excellent interpersonal skills and are able to meet the needs of all types of travellers.
The drivers by Baroni Autonoleggi are professional and experienced to ensure a safe journey. In addition, they speak English, have excellent interpersonal skills and are able to meet the needs of all types of travellers.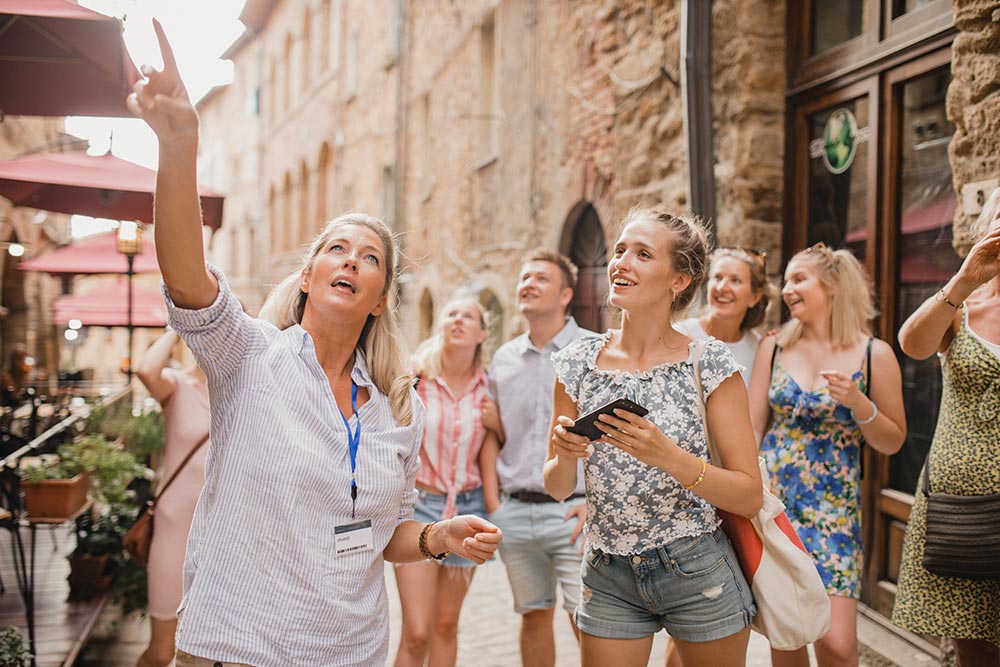 BARONI AUTONOLEGGI SERVICES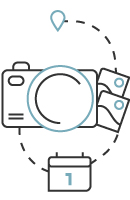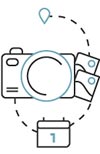 Baroni Autonoleggi is the ideal partner for Italian and foreign travel agencies and tour operators.
Renting a coach, minibus or minivan with driver for Organised Group Travel requires safe and comfortable means of transport that are able to face even very long trips both in Italy and in Europe, but above all experience, competence and organisational skills that have always been our strengths.
We know the needs and dynamics of travelling groups, so we are always able to select the vehicles and drivers, even multilingual, suitable for every type of trip.
Our fleet includes Luxury coaches equipped with a lifting platform and approved for the transport of up to 4 wheelchairs to guarantee comfortable access for disabled people and those with limited mobility.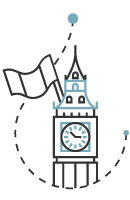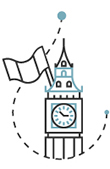 For years Baroni Autonoleggi has been accompanying students from schools, training institutes and universities for years on school trips, educational trips and guided tours in Italy and abroad, ensuring reliability and safety.
It is very important for us that families feel safe to entrust their children to the professionalism and competence of our drivers who make use of a fleet of new coaches, adequately equipped to take even disabled students on the road.
We collaborate with the organisers in building the best travel program by indicating correct and prudent timing, which allow to combine the pleasure of travelling with the efficiency of travel.
We take care of the red tape, such as the request for a pass to enter the limited traffic areas of Italian and foreign cities.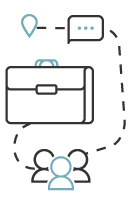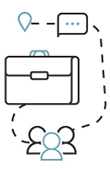 For those who organise Business Travel, Baroni Autonoleggi offers the high-profile NCC service requested by business customers.
Business Trips (MICE) organised to participate in Meetings, Incentives, Congresses and Events in fact require great professionalism and maximum attention to punctuality.
We offer an impeccable transport service with a prestigious fleet and with expert, multilingual and flexible drivers with respect to the program changes requested by organisers and participants.
The attention to the most delicate aspects of logistics is highly appreciated by those who habitually use our rental service with driver for business travel.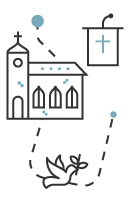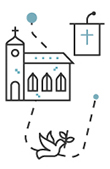 Baroni Autonoleggi collaborates assiduously with Travel Agencies and Tour Operators specialised in the organisation of Pilgrimages and Religious Trips to the most important religious destinations: Rome, San Giovanni Rotondo, Loreto, Assisi, Santiago De Compostela, Lourdes, Medjugorje, Fatima and other sacred places both in Italy and abroad.
Our NCC chauffeur-driven coach hire service is often used by parishes and oratories for spiritual retreats, summer holidays in camps, meetings of faith and prayer.
The flexibility of our fleet allows us to meet the needs of both large and small groups; our coaches can accommodate up to 4 disabled people in wheelchairs.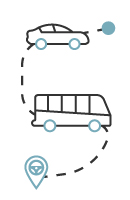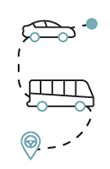 Baroni Autonoleggi's Shuttle Service meets every request for transfer from and to airports, railway stations, ports, hotels and resorts with professionalism and competence.
Our shuttle service with driver is highly appreciated for its high-level fleet of vehicles, the perfect organisation, punctuality and professionalism of multilingual drivers capable of bringing customers quickly and safely to their destination.
We can organise transfers with 54-seater coaches, 20-seater minibuses, 8-seater minivans or with luxury cars with chauffeurs according to the number of people and their needs.
The Shuttle Service has many advantages: no waiting for taxis or public transport, no luggage to carry by hand, no risk of not arriving in time to leave.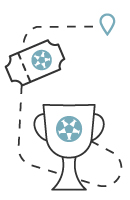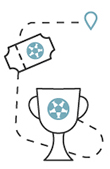 Baroni Autonoleggi often collaborates with Sports Clubs, Sports Associations and Federations for Transfers and Retreats, guaranteeing athletes, coaches and their staff comfortable and relaxing journeys by luxury coach before and after sports events.
The careful planning of journeys and movements that allows you to be in the Hotel, Stadium or Arena always on schedule is one of our highly appreciated qualities.
We accompany Fans on their travels, both in Italy and abroad, choosing the best means of transport depending on the size of the group (luxury coach, minibus or minivan) to travel with maximum comfort and safety even overnight.
Our wheelchair-lift coaches also allow disabled people to follow their favourite team.